Compliance
Integrating expert knowledge and best practices for
licensing management, corporate, and surplus lines
compliance solutions for insurance professionals.
WE PROVIDE FULL SERVICE LICENSING
Property & Casualty
Life, Accident & Health
Surplus or Excess Lines
Personal Lines
Surety
Variable Life & Variable Annuities
We identify and proactively address common regulatory pitfalls and provide 24/7 access to verified
information, so licensees know they are eligible to transact business. Connect with us today to discuss our full-service offerings.
Connect
Leverage Our Comprehensive Solutions
We offer end-to-end solutions that address often overlooked steps in the compliance process and
collaborates with rigorously vetted third-party providers to meet your needs.
ReSource Pro Compliance facilitates securing all license types and lines of authority in all U.S. jurisdictions. We also provide a full suite of compliance solutions to keep those licenses active.
Producer
Surplus Lines
Adjuster
MGA and TPA
RPG/RRG
Name & Address Changes
Limited Lines
Affiliations and Appointments
Continuing Education Tracking
License Renewal
License Copy-on-Demand
Name & Address Changes

Insurance
Licensing

Surplus Lines
Filings
Placing risks in the non-admitted market brings additional regulatory obligations. We bring compliance information for all U.S. jurisdictions together in one place to facilitate binding and reporting policies and paying premium taxes and stamping fees.
Surplus Lines Policy Filings
Premium Tax Reports
Zero Reports
Surplus Lines Association Enrollment
SLIP & OPTins Account Management
Surplus Lines Industry Connections (SLIC) a secure portal for policy reporting
Surplus Lines Calculator & Tax Tool (CATT) a proprietary, online tool to manage filings and taxes
Licensed insurance organizations operating outside their domicile state as foreign corporations have unique regulatory obligations. We help insurance organizations maintain compliance, including obtaining Certificates of Authority "In Good Standing."
Secretary of State/Department of Revenue Business Registration
Annual/Biennial Returns
Certificate of Authority Amendments
Director & Office Updates
Foreign Corporation/Franchise Tax Filings
Tax Extensions

Corporate
Compliance

Compliance
Reviews
Identify issues before state and revenue regulators take enforcement actions. Our experts assess current regulatory standing, identify licensing gaps and past-due reports and filings, and provide specific, written recommendations for attaining full compliance.
Department of Insurance
Secretary of State's Office
Department of Revenue
State Stamping Office Surplus Line Association
Benefits To Protect Your Agency

Data Security
& Accessibility
Our robust data management and cybersecurity measures protect the integrity of clients' data while providing secure, 24/7 access to verify the status of ongoing projects and view current license and compliance information.

Actionable Insights
Detailed audits of information maintained by state regulators are available as part of the onboarding process or as a standalone service to identify compliance gaps and provide proven strategies for addressing them.

Hands-Free Compliance
Our associates provide advance notice of upcoming deadlines, then automatically prepare and submit the appropriate applications, filings, or reports, unless otherwise instructed.

One-To-Many Communication
Our network of relationships with state regulators allows clients to submit information once to us and have it shared efficiently with all 50 states, Puerto Rico, and other U.S. territories.

Optimized Workflows, Personal Attention
Our multidisciplinary team utilizes optimized processes and proprietary automation to manage licensing and compliance projects from end-to-end while providing personal attention to inquiries from both clients and regulators.

Consistency
Our automated and audited workflows ensure our associates consistently follow best practices for completing tasks and regularly follow-up with regulators to minimize delays and promote better outcomes.
Learn About The Impact of Our Solutions

Regulatory Insights
For M&A
Challenge
Shortly before closing the deal to acquire a book of business, the buyer contacted ReSource Pro for help "transferring" the agency's licenses—not realizing that since the new entity would have its own FEIN, it would require all new licenses.
Solution
ReSource Pro Compliance consultants explained the regulations and procedures governing agency licensing, and then worked with client to create a licensing and corporate compliance strategy prioritized to meet their anticipated operational needs.
Impact
The deal closed with provisions in place to ensure continuity of service for existing accounts. And with 24/7 access to license information, the new agency knew exactly when they could begin doing business in their own name in each jurisdiction.

Consistent Compliance Staffing
Challenge
The representative for a large insurance agency reached out to ReSource Pro desperate for help after their compliance manager of many years unexpectedly resigned.
Solution
ReSource Pro Compliance created a detailed "snapshot" of the agency's current licensing and compliance needs. Our experts then worked with the new manager to create a customized solution to meet those needs. They also took the time to explain the "why" behind each process and provided additional educational materials to build her knowledge base and confidence.
Impact
The new compliance manager succeeded beyond her expectations and became a true brand ambassador for ReSource Pro. Her agency's leadership could continue to pursue their growth strategy, knowing that their regulatory reputation was protected—regardless of any turnovers in staff.

Turnkey Licensing & Appointments
Challenge
A national farm equipment retailer wanted to offer coverage at the point of sale but needed a foolproof licensing and compliance process for its salesforce of novice insurance agents.
Solution
ReSource Pro Compliance provided a turnkey business solution to obtain the appropriate individual and agency licenses upon request. As new licenses issue, ReSource Pro processes appointments with the state insurance departments on behalf of the program's preferred carriers. ReSource Pro also handles license renewals and name and address changes, when needed.
Impact
The retailer's agents can focus on making sales and the carriers can bind policies and pay commissions–all confident that they are acting in accordance with state regulations.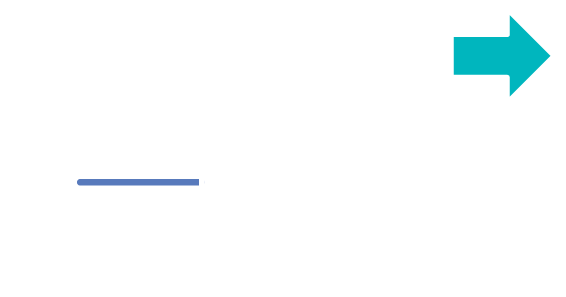 Get Started
Don't risk noncompliance with regulatory requirements. Our team of licensing and compliance experts can assist you with managing your state licensing requirements.
Contact Us

Staying compliant isn't a part-time task
Find out how compliance challenges can quickly mount for insurance agencies.

Don't forget your compliance needs
Learn the importance of keeping track of insurance license renewal deadlines.

The what and why of consent orders
What situations can lead insurance agents and agencies to receive a consent order?