Quality Assurance
Our quality assurance solution helps you understand how and why mistakes happen, eliminate them at the root, and mitigate your E&O risk.
Better Service, Reduced Risk
Your clients rely on your accuracy, as do your partners. Identifying mistakes and opportunities for improvement reduces your exposure to E&O risk and improves the service you provide your insurance clients.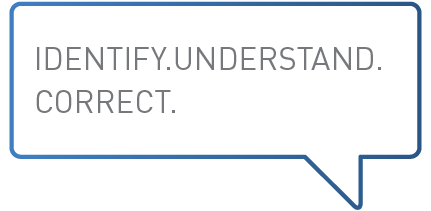 Identifying and correcting mistakes is important. Understanding why mistakes happen is just as important as identifying them. We'll help you uncover reasons why the same kinds of mistakes keep happening and stop them at the root cause.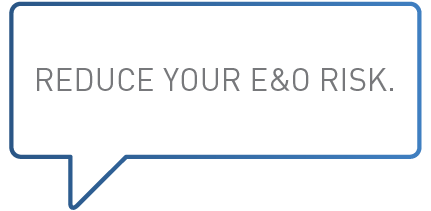 On average, we uncover nine mistakes per insurance policy for our new clients. Each one of those represents potential risk. By checking your processes against source documentation, we'll help you identify and remediate risk-prone mistakes.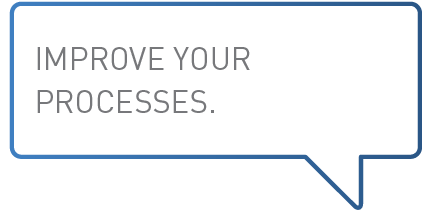 With the largest library of insurance industry best practices, we'll be able to help you optimize your processes to avoid mistakes from the outset. That's better for your clients, partners, and business.
Additional Resources
To learn more about transforming your operations to support profitable growth, read, view or listen to below resources.

FOCUS ON REVENUE-GENERATING ACTIVITIES
Learn how to create more time so that your people can build stronger relationships.

REDUCING YOUR E&O EXPOSURE
Policy accuracy (your promise) is critical to both your business and your clients.

Overcoming a Claims Spike
James River boosted claims quality by 100x and cut down processing time.
SOLUTIONS
We help you execute your most complex business objectives with solutions designed to boost performance, productivity, and profitability.

New Business
Accelerate growth by improving sales performance and streamlining sales and service.

Renewals
Increase retention rates through best-in-class renewals management.

Claims
Win client loyalty with responsive, rapid claims management.

Accounting
Gain a trusted partner with automation capabilities to assure accurate billing and revenue capture.

Policy Servicing
Improve the customer experience while reducing the cost of policy servicing.

Custom Solutions
Tackle challenges unique to your insurance organization, including growth, profitability, and scale.