Agent/Broker Solutions
We bring insurance agents and brokers solutions to increase sales performance, deliver high quality customer service, and maximize insurance carrier partnerships.
Elevate Your Sales and Service
Your business challenges aren't just a tech problem. And they're not just a talent problem, a process problem, or a data problem. They're all the above—complex challenges that need complex solutions. That's why we bring all the elements together to help your organization gain the skills and support you need to differentiate, enhance customer experience, and achieve profitable growth.
Producer Development and Account Manager Training
Standing out in a crowded market is no easy task, but we're here to help. Growth Solutions sets insurance agencies on the path to greater differentiation and profitability by providing strategies and training to boost producer and account manager performance.
Small Business Management
The Insurance Experience Center (IX Center) provides world-class service levels to manage your small commercial accounts, customer care, and shared service centers. It's time to provide all your clients, no matter how small they may be, an experience that builds loyalty and increases retention rates.
Policy Servicing
Policy Insights is a tech-enabled platform that helps transform your post-bind process into a strategic advantage. Our policy checking solution not only empowers your agency to deliver policies with 100% accuracy but reduce time spent on policy review and gain actionable insights into your business.
Employee Benefits
The demand for high-touch customer service in the Employee Benefits space has never been greater. Our solution helps your team focus on clients, whether during peak season or year-round, and achieve greater profitability by reducing your administrative workload and improving your processes.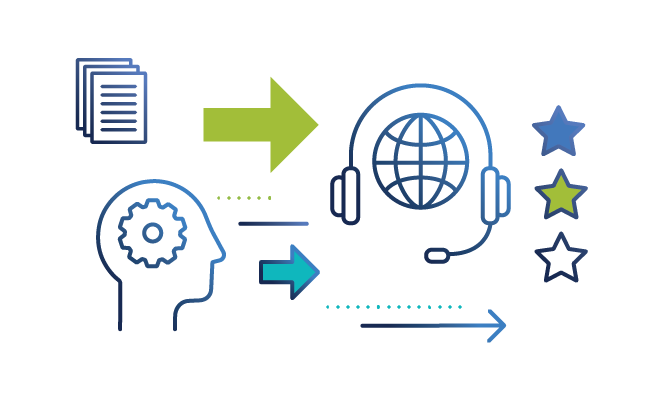 Contingency Management
Carrier Insights helps you understand, track, and manage carrier incentives. Our easy-to-use dashboards automatically track all of the indicators and triggers that impact your supplemental income, proactively improving business results that can dramatically impact your bottom line.
SOLUTIONS
We help you execute your most complex business objectives with solutions designed to boost performance, productivity, and profitability.

New Business
Accelerate growth by improving sales performance and streamlining sales and service.

Renewals
Increase retention rates through best-in-class renewals management.

Claims
Win client loyalty with responsive, rapid claims management.

Accounting
Gain a trusted partner with automation capabilities to assure accurate billing and revenue capture.

Policy Servicing
Improve the customer experience while reducing the cost of policy servicing.

Custom Solutions
Tackle challenges unique to your insurance organization, including growth, profitability, and scale.