Lean Process Mapping
Create a blueprint of your business processes that combines Lean and Prosci Change Management to help you identify and eliminate wasted activity.
Mapping Your Path to Transformation
This is your blueprint to transform your insurance operations. Using the proven and highly effective Lean Process and Prosci Change Management, you'll get a comprehensive plan that addresses your people, process, technology, and data. Moreover, we infuse industry best practices into each and every process.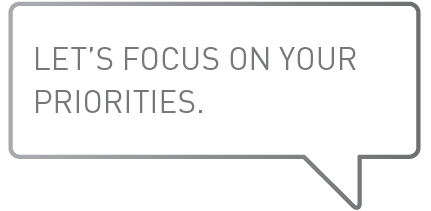 Based on the results of your diagnostic assessment, we'll develop a Lean Process Map — a blueprint for transformation — that addresses the priorities you've defined. Whether you're interested in optimizing one area of your insurance operations or its entirety, we'll develop a map that will lead you to your desired destination.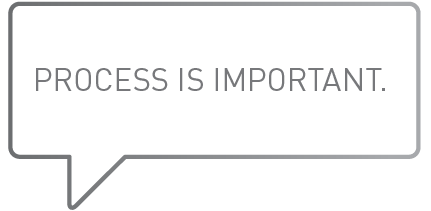 You can optimize a process to perfection, but if your people aren't on board, perfection won't happen. That's why we always include change management as part of the plan. And that's just one of the reasons the plans we develop will deliver such a high level of value to your organization.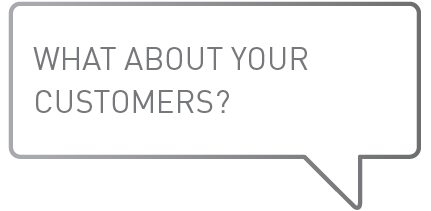 Ultimately, our goal is your goal — to create better responses to your customers' needs. We take your customers into account throughout the process — after all, they're the reason you're interested in improving operations. Happy customers are loyal customers that stay with you.
Additional Resources
To learn more about transforming your operations to support profitable growth, read, view or listen to below resources.

GET AN OVERVIEW OF HOW WE CAN HELP
Delight your customers, maintain your relevance, improve your performance.

GET STRATEGIC ABOUT YOUR OPERATIONS
Realize your business strategy with operations that support your organization.

YOUR PLAN FOR OPTIMIZING OPERATIONS
Learn how we develop a blueprint that maps your current and future states.
SOLUTIONS
We help you execute your most complex business objectives with solutions designed to boost performance, productivity, and profitability.

New Business
Accelerate growth by improving sales performance and streamlining sales and service.

Renewals
Increase retention rates through best-in-class renewals management.

Claims
Win client loyalty with responsive, rapid claims management.

Accounting
Gain a trusted partner with automation capabilities to assure accurate billing and revenue capture.

Policy Servicing
Improve the customer experience while reducing the cost of policy servicing.

Custom Solutions
Tackle challenges unique to your insurance organization, including growth, profitability, and scale.