Executive Insights
Gain a new perspective on your data with a custom-tailored dashboard, enabling you to track and visualize your top KPIs and identify opportunities.
Dashboards for Improved Performance
Visualizing the drivers of your insurance business provides you with control over future performance. We'll help you define the most impactful and strategic metrics you should be tracking. You'll then uncover insights that allow you to make your next best decision.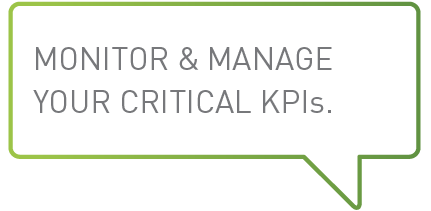 You've heard it before: what you don't measure, you can't manage.  Once we determine what your most important KPIs are, we'll start measuring them. And with your custom-designed executive dashboard, you'll have a visualization of your KPIs for immediate understanding and insights.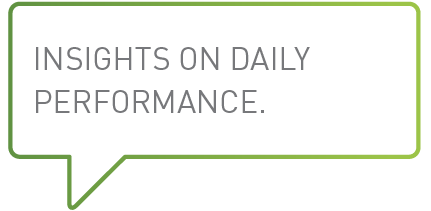 Your interactive, cloud-based dashboard displays your most relevant KPIs. You'll be able to understand exactly what is happening in your insurance business at any moment. This allows you to take action when necessary to remediate issues and capitalize on opportunities.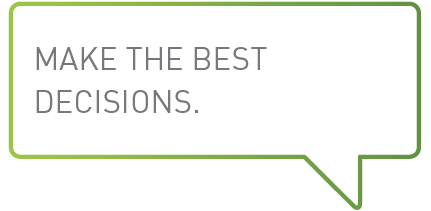 Analytics allow you to understand where your performance gaps are and prioritize them for your organization's benefit. You'll have the insights to understand how your KPIs are impacting your business.
Additional Resources
To learn more about transforming your operations to support profitable growth, read, view or listen to below resources.

HARNESS THE POWER OF BIG DATA
Get insight into your performance, and the intelligence to improve it.

REAL-TIME VISUALIZATION OF YOUR KPI'S
The performance of your organization, visualized and up-to-date.

THIS IS YOUR PATH TO INNOVATION
Together with our clients, we're designing tomorrow's insurance solutions today.
SOLUTIONS
We help you execute your most complex business objectives with solutions designed to boost performance, productivity, and profitability.

New Business
Accelerate growth by improving sales performance and streamlining sales and service.

Renewals
Increase retention rates through best-in-class renewals management.

Claims
Win client loyalty with responsive, rapid claims management.

Accounting
Gain a trusted partner with automation capabilities to assure accurate billing and revenue capture.

Policy Servicing
Improve the customer experience while reducing the cost of policy servicing.

Custom Solutions
Tackle challenges unique to your insurance organization, including growth, profitability, and scale.