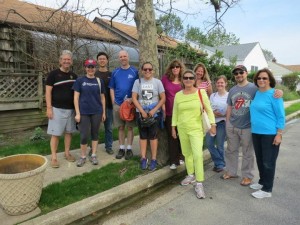 During the period of 6/1/2013 to 3/1/2014, 503 employees from 3 offices in the US and China contributed 1160 hours to the community.
ReSource Pro has always been committed to the philosophy and practice of social responsibility and it is embodied by our company's Community Outreach Committee, formed in 2009. Our employees have embraced extra-curricular community service and now see it as a benefit of working at ReSource Pro. Examples of sponsored activities include cleaning up after hurricane Sandy in Long Beach, New York, volunteering at a local school for autistic children and organizing a pantomime show to raise money for local causes in China.
COMMUNITY SERVICE INITIATIVE BY THE NUMBERS (June 2013-March 2014)
503 employees participated, across 3 offices and 2 continents
1160 hours spent on community service events
11 community service events organized
BENEFITS TO THE COMMUNITY
Unlike companies that choose one cause to support, we have chosen to support a lot of smaller organizations that usually do not receive corporate support. Through them we have access directly to the people who benefit from our sponsorship. We get to talk to them and hear their stories first hand. Through smaller organizations we get access to a wider range of people and situations in need.
The community service program received a number of awards including AAMGA's 2014 Community Service Award.