How insurance professionals can thrive in a work from home setting
Kirk is AVP, Global Talent Development at ReSource Pro.
Since the rise of the coronavirus pandemic, organizations across the world have started thinking about remote work in a new light. What was once seen as a cost-cutting measure or perk for those who didn't want to relocate is now becoming a vital strategy for preserving employee health. Even large companies known for their sprawling campuses like Apple, Amazon, and Google are asking their staff to go remote during this public health crisis.
Although we now have access to countless virtual technologies specially designed to empower remote work, many insurance organizations continue to struggle with implementation. How do you make a connection with clients? How do you maintain productivity? How do you ensure work isn't done in silos? One key ingredient is often lacking: training. Working effectively from home doesn't always come naturally to people. We need to retrain our teams to be prepared for remote work. They need the right environment, tools, skills, and mindset to make remote work as impactful as office-based work.
What does it take to work remotely in insurance?
Ensuring your workers have the technology they need and the right mindset for virtual collaboration will help maximize workflow and minimize confusion. But how can insurance organizations do that?
1. Help employees find their ideal work environment at home

In a situation where it is safer for employees to remain at home, insurance organizations will want to provide guidance on best practices for staying productive. This might mean advising remote workers to try out new strategies for themselves, including dressing in professional attire, creating a to-do list, or utilizing other methods.
2. Ensure your team has the tools it needs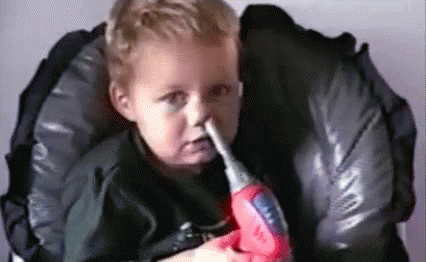 The first priority for setting up remote workers is to give them access to computers equipped with the software and security they need to do their jobs. But what else might an employee need that they do not have at home? Here are a few essentials:
Internet connectivity – This may not be the same for all employees and may slow when more people start working remotely in your area. Connect with each employee individually to ensure equitability and follow-up until the case is resolved.
Ergonomic workspace – Workplace safety is now extended to each employee's home office setup. Providing or allowing employees to expense items like an ergonomic mouse, chair, laptop stand, and extra monitors can prevent a trip to the doctor or an out-of-work employee.
Great headset – Headsets may be the most underrated tool for effective remote work. Audio quality can make or break the connection between employees and clients, so ensure each member of your organization has a high-quality headset with a microphone.
Video calls – When done right, video calls call build relationships even better than face-to-face meetings. Equip each employee with a functional webcam to ensure they keep building relationships within the organization and with prospects.
Assessing a whole team or organization's remote work needs can be overwhelming. Consider sending out a poll to determine the number of headsets or monitors you may need to procure.
3. Establish online etiquette and expectations to successfully work from home

While chatting on platforms such as Slack or Skype seems self-explanatory, there is some nuance to master when your team shifts to remote work. Something as simple as setting a status can have a big impact on productivity. For example, a green or "Available" status is the default in nearly all communication platforms, but there may be times when you're not in a meeting but still don't want to be disturbed. Setting your status to "Busy" will indicate to others that you don't wish to be messaged, a vital tool in preventing unnecessary interruptions. Note that some programs like Skype for Business will do this automatically when you are on a call.
In most cases, Available, Busy, and Away statuses are enough, but platforms like Slack even let you set custom statuses like "Out of town." Double check your chosen platform's support page for a full list of features and provide tutorials to employees.
It's also important to note that working from home and using these always-on chat applications can blur the lines between work hours and off hours. To avoid burnout, insurance leaders should encourage employees to maintain the same hours they had before working from home.
4. Become a power user of video conferencing tools

Many communications platforms are packed with features designed to bridge the digital gap. For example, video calls are a great way to maintain connections with colleagues and clients. The visual nature of these calls will not only help participants stay engaged but also discourage the urge to multi-task. As such, remote workers should have their video on at all times during a call. They'll also need to use a dedicated headset so that other participants can hear them clearly and aren't listening to an echo.
In larger meetings, some platforms like Zoom will allow you to take a poll of responses in real time or draw annotations when a participant is sharing their screen. These tools are a great way to keep everyone involved, even if they aren't speaking or presenting.
As with any meeting, the host should employ a number of methods to ensure everyone is engaged and participating. This includes:
Starting on time
Projecting enthusiasm
Using visuals
Calling on participants
Staying on topic
Measure engagement frequently if your platform supports it by using polls or invite questions and opinions throughout the entire call rather than just at the end.
5. Make empathy a priority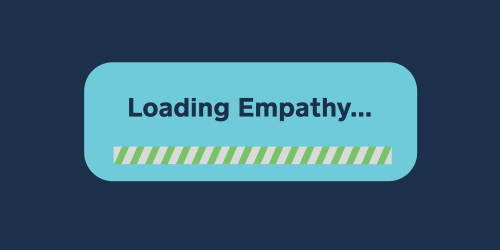 All these tools can help ease the transition to remote work, yet none matter if you don't prioritize empathy right now. During all this change and news of the pandemic, people are stressed. You may feel it, your teams may feel it, your clients may feel it. Take time to process your response to the crisis. You don't have to answer the IM or video call right away if you are busy or focused on securing the safety of your family. And similarly, understand if someone doesn't answer your own ping or email right away.
An empathetic mindset is the most critical change you can make right now, and you've already got all the tools you need to deploy it. Lead by example and it will spread.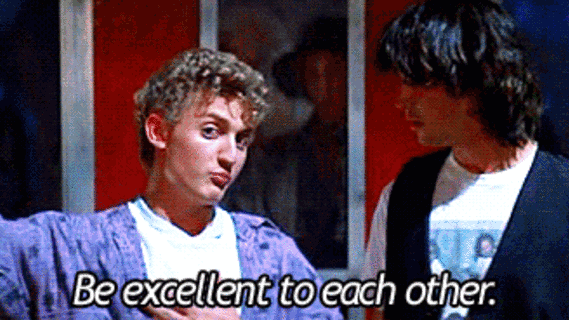 ---
Looking for more tips on how to prepare your insurance organization for the coronavirus? Read our post or download best practices and checklists.