Susan Jennings is a Regional Executive at ReSource Pro with over two decades of experience. Susan works with new clients to identify their needs and align solutions to business objectives. When not working or traveling, you can find her in Houston spending time with her family.
What is your insurance organization doing to keep its employees?
The cost of employee turnover is staggering – much higher than most realize.
Adding to the urgency of the matter, the insurance industry is in the midst of a talent crunch that worsens the impact of each departing employee. A survey by The Institutes finds that among millennials, who make up a majority of the workforce, just 10% are "very interested" in pursuing a career in insurance. Despite this quickly approaching talent drought, a Deloitte report states that 28% of insurance industry companies have no retention strategy or an outdated one.
But it's not too late to change.
The first step in creating a strong, sustainable talent strategy in this challenging environment is to understand the costs involved when employees leave. (Calculate your own costs with SHRM's spreadsheet.)
Here are five areas you should analyze to better understand the cost of unplanned employee attrition:
Recruiting – These are your advertising costs, interview resources (time taken away from your management and leadership), screening and testing (drug tests, Personalysis, Caliper, etc.) and placement fees.


.

Training – Employee success depends on training. It's important to note that ongoing training has less friction than training a brand new employee. Think about riding a bike – the hardest part is getting the bike going. Once you're in motion, it's much easier to keep moving. High turnover creates a huge strain on your HR team and beyond.


.

Loss of Productivity – When an employee leaves an organization, productivity levels for that position will likely dip until the new team member is hired, trained and up to speed. But what about the period of time before the person leaves? You've seen it: the glazed over look of someone who is "checked out" weeks before actually leaving. Though it's human nature to disengage, it can lead to loose ends and sloppy work, which will eventually need to be handled by someone.


.

Rework Costs – Mistakes happen. Industries like insurance inherently have high levels of manual processing, which creates more opportunities for error. Couple that with inexperience and there's a potential for enormous costs from having to redo work that has already been done, or worse, an issue resulting in an E&O claim.


.

Set Up and Equipment – Preparing phones, computers and more for a new hire requires, at the minimum, IT resources. If you're buying new equipment, that's another cost to add to the list. And don't forget the new licenses and access credentials that they may need.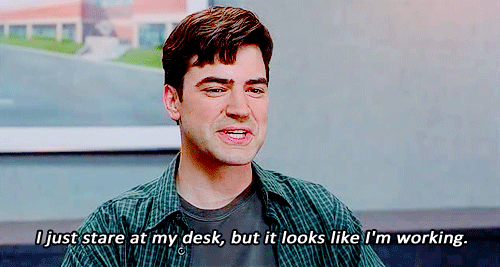 What You Can Do Right Now
Do the math and it becomes clear that employee turnover is costly to both the bottom line and for employee morale. While you can't always control planned employee turnover, you can certainly minimize it. But how?
The answer is simple: hold onto your people.

Improving employee retention is a big undertaking. Every organization has a unique culture that drives behavior. Examine the culture and when the old ways no longer match the future vision, don't hesitate to change.
Calculating the costs of employee turnover can be a good way of illustrating the problem and building consensus for change. Evaluate and analyze the share of resources dedicated to attracting new talent compared to retaining experienced and productive employees. Also consider an anonymous employee survey to understand what's working (and what's not) within your organization.
In my next post, we'll discuss surveys and other actionable tips for keeping your best people.