For years now, the insurance industry has struggled to attract and retain people. Now, with so many in the industry set to retire, addressing the industry's talent crisis has become a top priority for many insurance executives.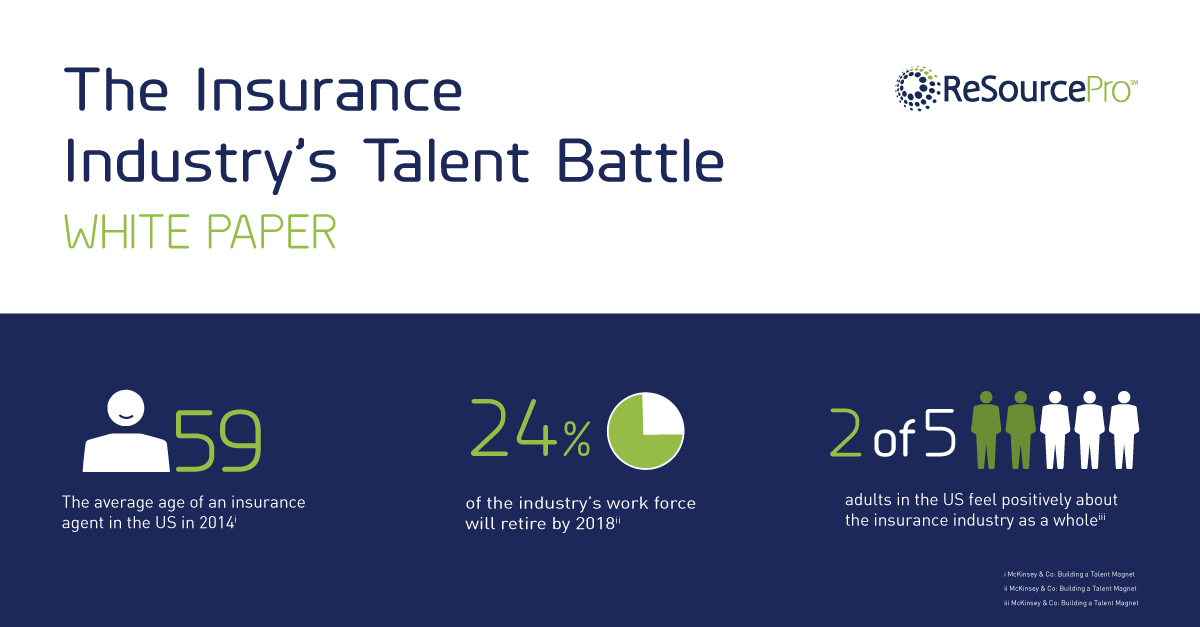 According to a McKinsey & Co. report, the average age of an insurance agent in the US in 2014 was 59. Given this, it is expected that one-fourth (about 400,000) of the industry's work force will retire by 2018.
View the full Talent Development white paper and learn how to break the mold using ReSource Pro's solutions.